Bettina and Marco Pancera
Bettina and Marco Pancera have lived in Andermatt Reuss since 2015. A lot has happened around there. Back then, they didn't have so many neighbours, but now new ones arrive almost daily.
Andermatt Reuss.

Among the first
Marco Pancera works for the military in Andermatt. One day he came home and told his wife that there were new apartments in Andermatt and that they could buy property there. His wife was not so enthusiastic about the idea, but she let herself be convinced. So they went to see the apartments together. "A few months later we bought this apartment. We have found our paradise here and we are very close to Ticino."
Bettina and Marco Pancera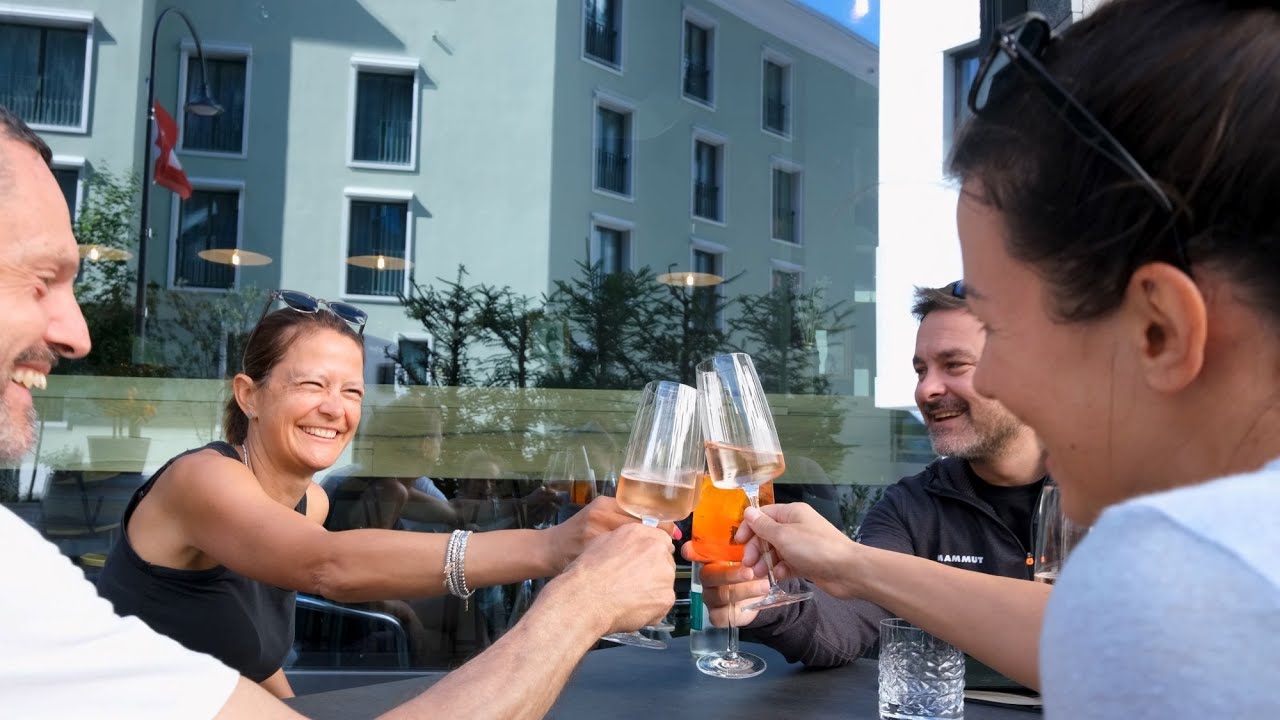 The community.

Open and sociable
When Bettina and Marco Pancera moved to Andermatt Reuss, there were only four or five houses. The number of neighbours was manageable. "We are amazed at how quickly people get in touch with each other. Already in our second year here, we organised a New Year's Eve party together. And in winter we go to Ambri Piotta ice hockey games a lot with other owners."
Outdoor paradise.

As a couple or with the dog
One of Bettina and Marco Pancera's hobbies is climbing. Around Andermatt they find various climbing routes on their doorstep. "As outdoor fans, Andermatt is perfect for us. We often go on long walks with our dog. Our favourite routes are towards Unteralp and along the Reuss river to Realp." Bettina Pancera adds with a smile: "Our dog loves the water. That's why we chose our routes a bit according to that." Another reason to walk along the Reuss is The Swiss House. "In the beginning, we didn't have much of a choice to go out for dinner. But now it's great. Every now and then we have breakfast at Biselli or go to The Swiss House for dinner. Or even to Gütsch! We enjoy the fact that we have a wide culinary choice here."