Frederic Phipps and Julia Tresch
For Frederic Phipps, it was love at first sight. "Seven years ago, I came to Sedrun to go skiing. I took the train to Andermatt. As I entered the high valley and knew immediately: this is it! This is where I want to have an apartment."
Summer.

Biking, hiking, padel tennis
The Phipps family likes to spend a lot of time outside. The two boys can let off steam here. "This is exactly the childhood I wanted for my kids. Lots of fresh air, lots of nature and lots to adventures," Julia Tresch enthuses. As a photographer, she can hardly get enough of the beauty of the surroundings – and her boys. You hardly ever see her without a camera in her hand.
Frederic Phipps and Julia Tresch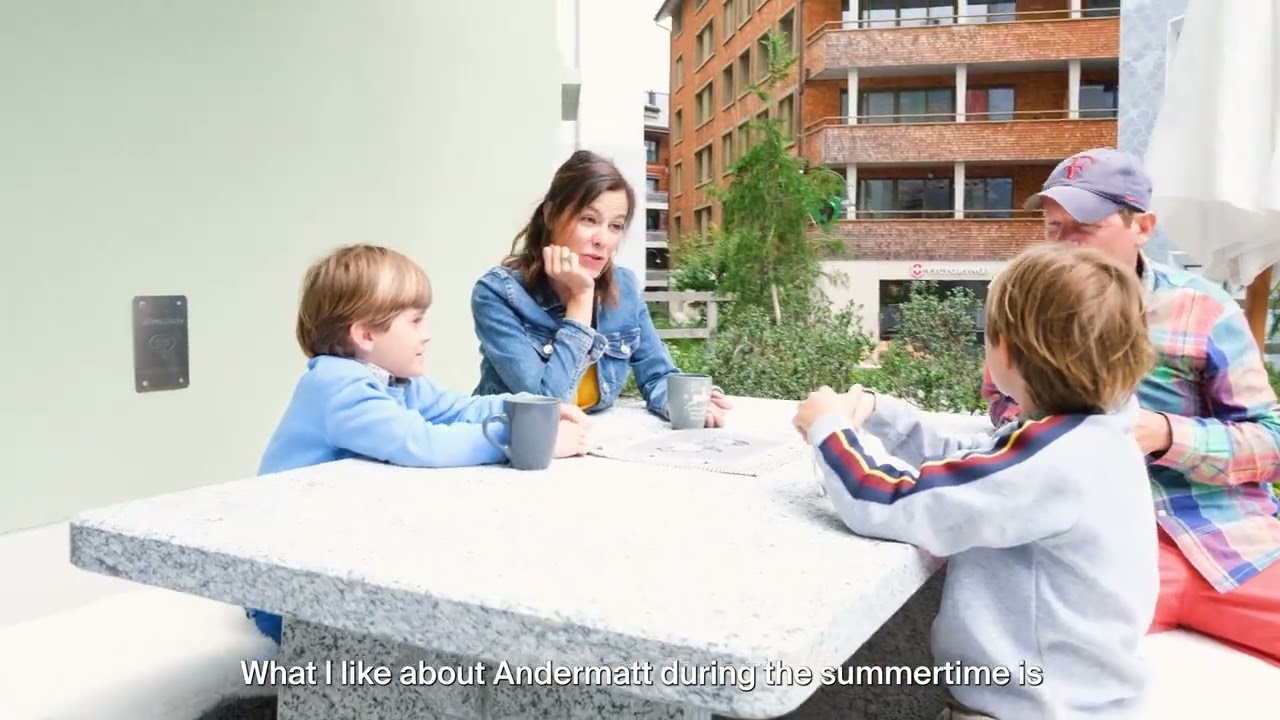 Andermatt.

A natural meeting place
"No matter who we meet and get to know here, Andermatt seems to be a natural meeting place for like-minded people. You could say there's a choice of vacationing on the beach or in the mountains. Those who come here to the mountains appreciate the fresh air and wild nature." Frederic Phipps and his family have chosen Andermatt as their second home. When life as expats comes to an end somewhere in the world, they have made provisions with this apartment and found the perfect place to settle down.