The golf season 2020 has started!
The 18-hole par 72 championship golf course in Andermatt owes its unique character to the power of nature.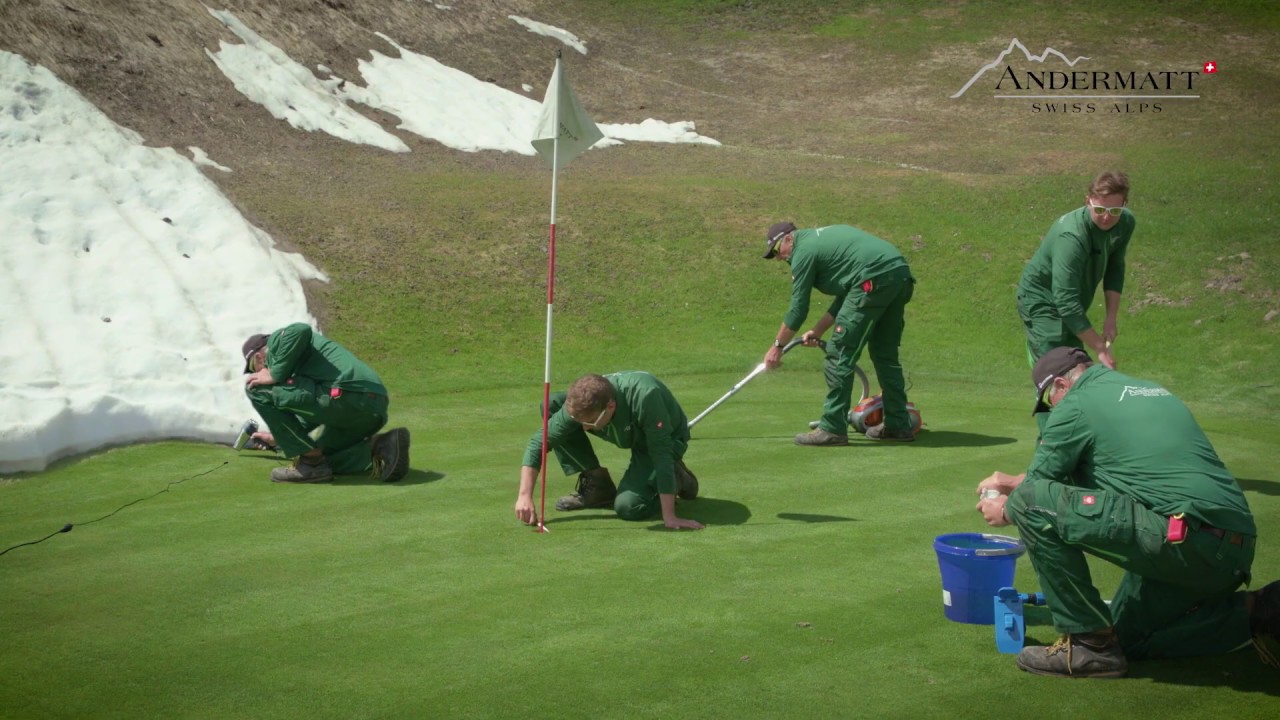 This outstanding course, however, has more to offer than a backdrop of rugged granite crags, colourful alpine flowers and the lowing of cattle alongside the closely cut greens. Golfers in Andermatt should remember to look up occasionally or listen closely if they hear chirping in the bushes because the Ursern Valley has become the home to a host of different birds, including some endangered species. The  Swiss Ornithological Institute in Sempach  has been observing the bird population in recent years and has recorded an increase in rare species like the whinchat and rosefinch.
Greener golfing
Architect  Kurt Rossknecht  built the golf course along ecological principles. The bunkers and ponds blend into the landscape beautifully. Now the Andermatt Swiss Alps Golf Course is taking a step further by dispensing with PET bottles on the course for the sake of the environment. Golfers can continue to use the free water dispenser on the course to fill up their own bottles or the reusable ones that are provided.
Andermatt Responsible
Andermatt Responsible  is the initiative for climate-friendly sustainable tourism in the Andermatt region. The Mountain Food restaurants avoid the use of PET bottles and limit their use of plastic. Transportation is minimised by making bread, pasta and chocolate on the premises and by serving zero-km dishes.